I think I am nice the whole year, my Santa gave me the following : 
i've been using an improvished steamer eversince so my santa gave me one.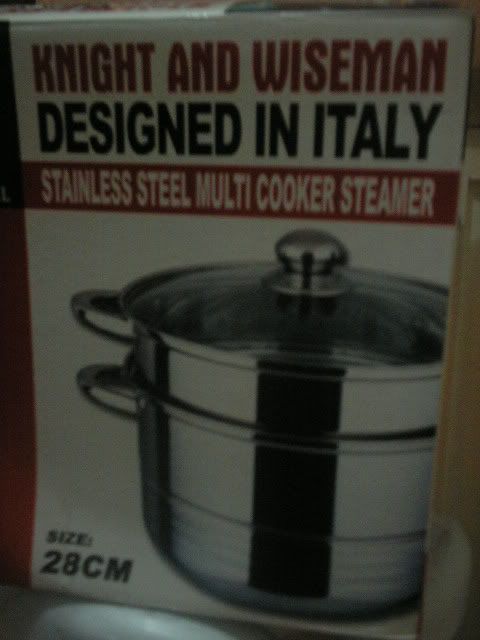 then this one so that I can prepare fresh juice for the baby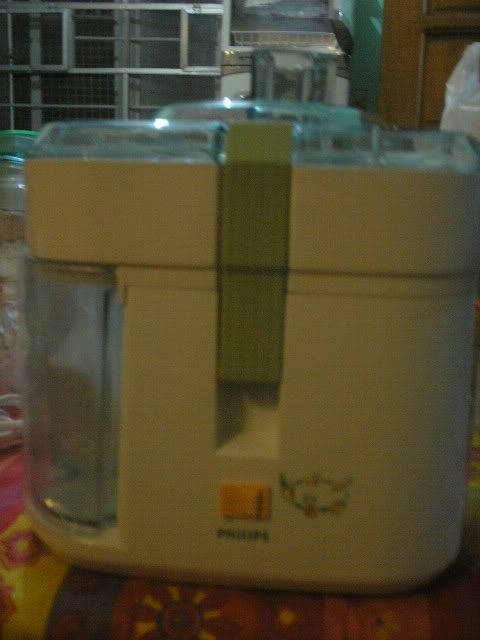 and the most that I wanted was given to me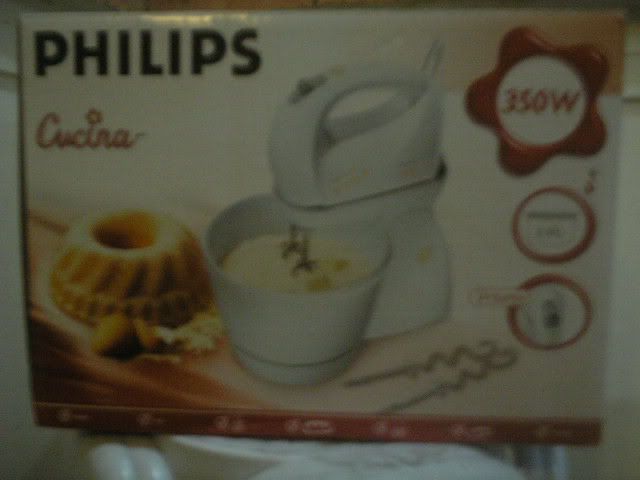 Told you I have been nice the whole year through! haha! I have not included that non baking gift he also gave me.
Thanks, daddy! Love you!
No recipe for now, I'll be preparing our food for Christmas Eve. We just finished grocery shopping yesterday.
What's on the menu ? Well, we have some salmon so I'll be preparing Sweet n Sour Fish, Crispy Pata, Baked Macaroni, Fruit Salad and Brownies (I just bought a ready to bake one wherein I only have to add eggs and water).
Merry Christmas everyone!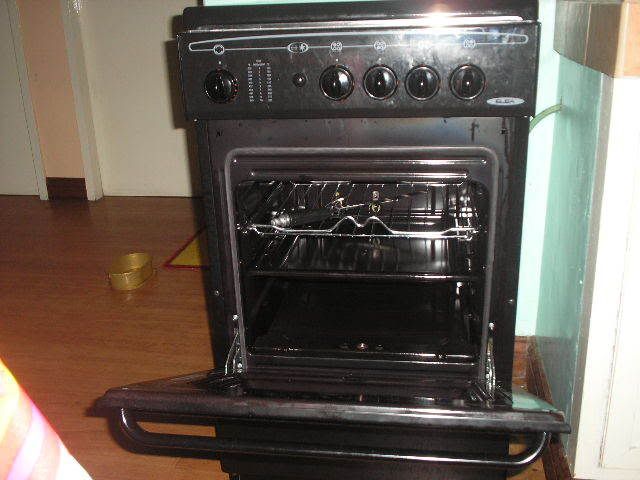 This oven has paved the way to my increase of interest in cooking and baking. Aside from the fact also that I am motivated by the thought that I wanted Anevay to eat home cook meals.
When we transferred to the house that we bought, hubby decided to buy a whole new set of appliances and this oven is a part of that decision. Before this oven, we have a stove which is now place on our dirty kitchen and being used for frying.
The oven is inside our house.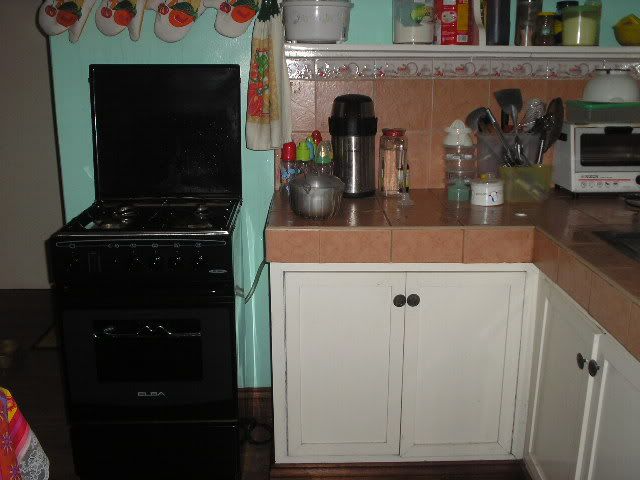 And I used it everytime I cook meals and do some baking. This way, I am doing two things at the same time. Cooking while watching over Anevay. And believe me its not an easy task. Most of the time, I find myself running after Anevay who climbs and jump on our sofa.
My very first set of purchase to start my baking are these.
Bought this measuring cup for Php 300+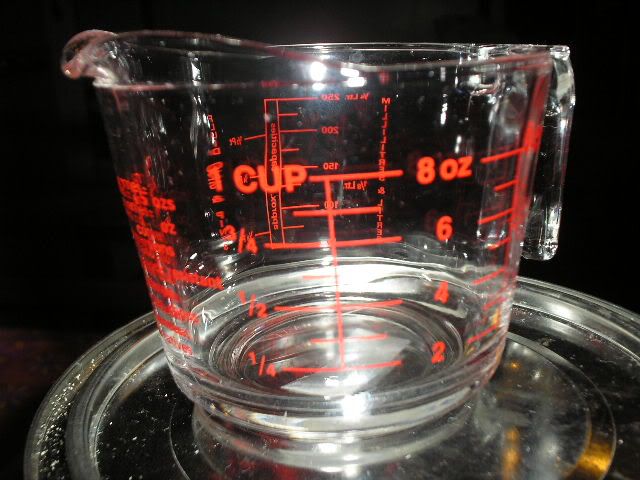 The set contains icing bag (?), spatula and measuring spoons for about Php 50+. It's a good buy actually since the measuring cup serves also as a toy for Anevay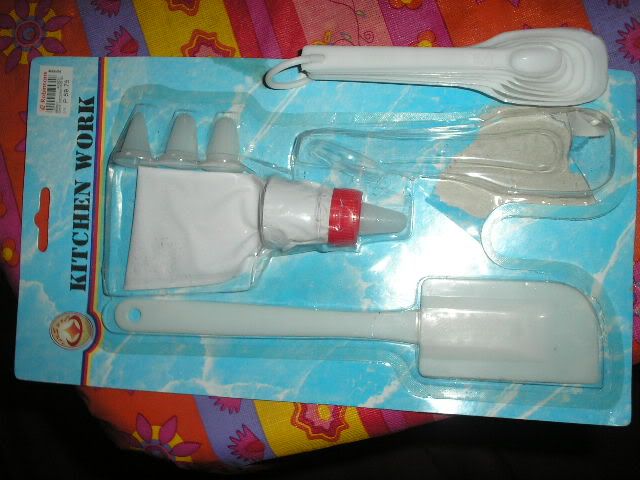 I bought this tray for Php 199.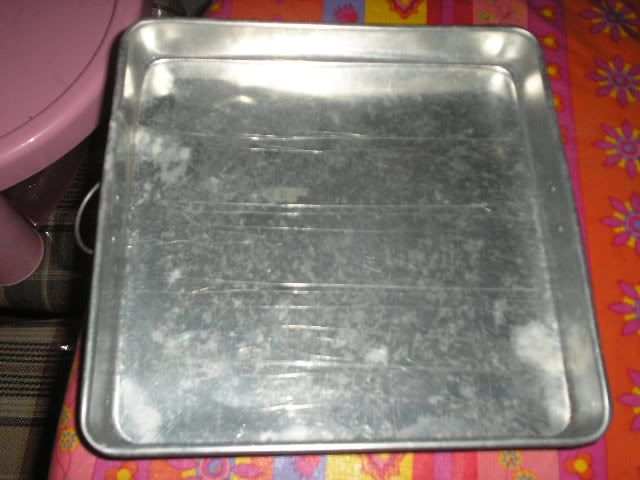 I haven't purchase this bowl but its a big help when mixing ingredients. It's part of the shredder that my sister gave to me some years back.
And do you know where did I used those ? I baked those ready to bake brownie mix from the supermarket. I am trying to test myself, if indeed I can follow baking instruction by starting on the easiest. Ready to bake brownie from Betty Crocker.
The brownie received praised but I was not that happy because I know it was not me baking. It's an instant formula. You only need to add some eggs and do the blending. But I tried the Maya Brownie Mix also.
To be happy, I know I needed to bake from scratch. Fortunately, I got hold of the September issue of YUMMY. As I browse through the pages of the glossy mag, I stumble upon the recipe of a BANANA COFFEE CAKE, which was prepared by a kid. Yap, a kid!
So I told myself if the kid can do it, then maybe (finger crossed) I can do it also. I bought some more utensils to help me bake the banana cake.
I bought a cupcake tray and some cup cake sheets. Also, to feel that I was really into baking, I bought a whisk.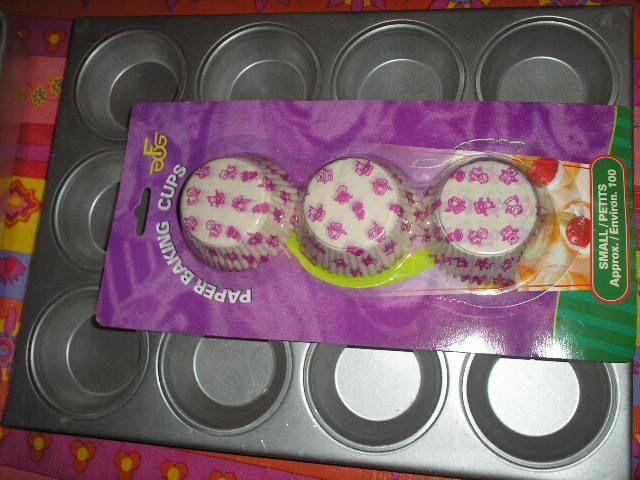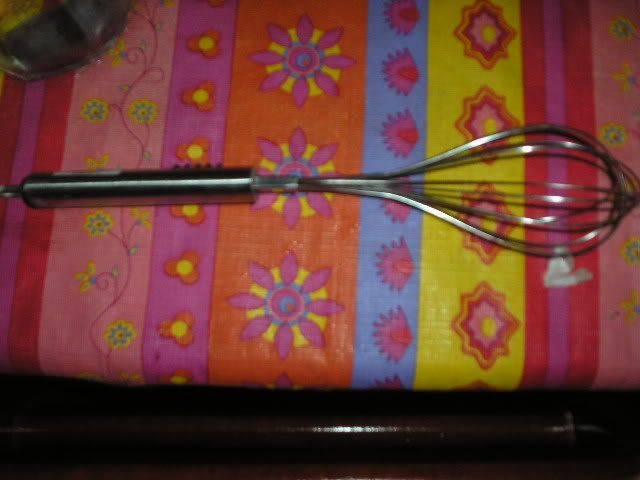 Following all the instruction I was able to successfully bake my first ever cake. Which may I say, last only for about 30 mins and its all gone. The princess was able to enjoy one!
And so from one successful baking story to another, I am now on my way to discovering one recipe to the next. I was able to bake some oatmeal cookies and I am now planning to go a little step farther by trying my hands on native delicacies.
My family have been supportive of my new found hobby. In fact, my sister is planning to order some oatmeal cookies from me which they will used as Christmas give away. Nope! I am not in any way making this hobby into business. Not yet. Not now. I am still on the learning process. And to motivate me even more, my sister got all those trays that mommy was using when she was still here.
When we went home to Pampanga, I was able to get loads of baking tray. From the square one, to the rectangular, to the cupcake tray and even a tray for the cake (I am glad on this find since I am planning on baking on a chocolate cake one of this days).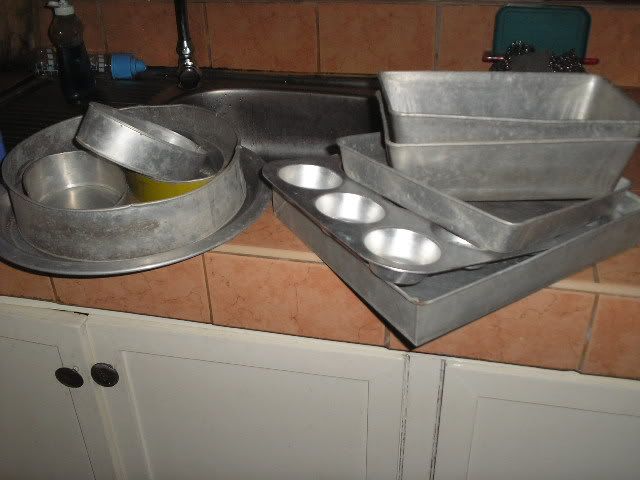 I haven't counted how many the trays are but this have save me a lot of money. And as a bonus, I was able to get some cute measuring cups.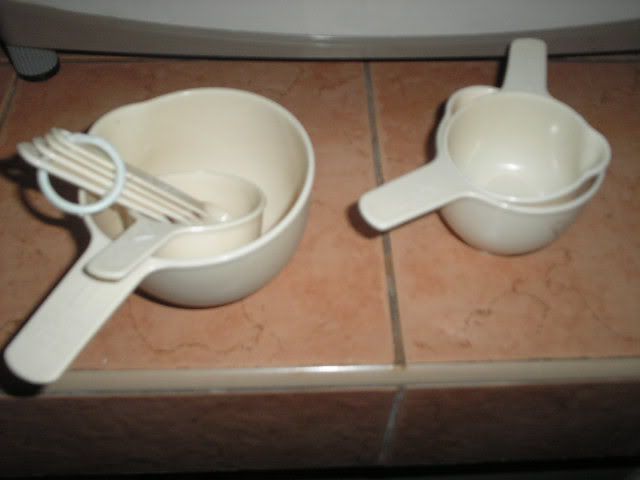 Talking about inheritance, eh?
I have always been fascinated by men and women who can come up with a delicious meal with anything they have on their fridge. That has been one of my dream.
I always look up on my mom who cook delicious meals, pastries and native delicacies. I told myself someday I am going to be like her.
I thought both will only be just  a fragment of my imagination. Until I become a mom and my husband bought me an oven when we bought our house. Actually I have been asking him about buying me one in the past but I was not an end all be all for me then. Yet, I was glad of the purchase.
Because that ELBA oven started it all! I am on my way to fulfilling those dreams little by little, one step at a time.
So be with me through my journey, as I collect recipes, try them and give a piece of my thought about how it went.