I think I am nice the whole year, my Santa gave me the following : 
i've been using an improvished steamer eversince so my santa gave me one.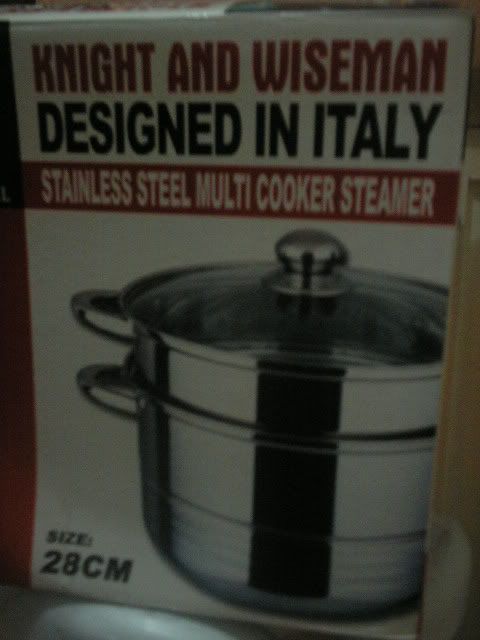 then this one so that I can prepare fresh juice for the baby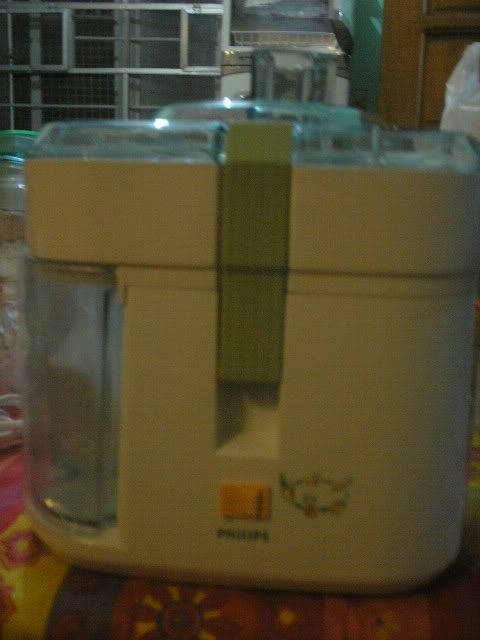 and the most that I wanted was given to me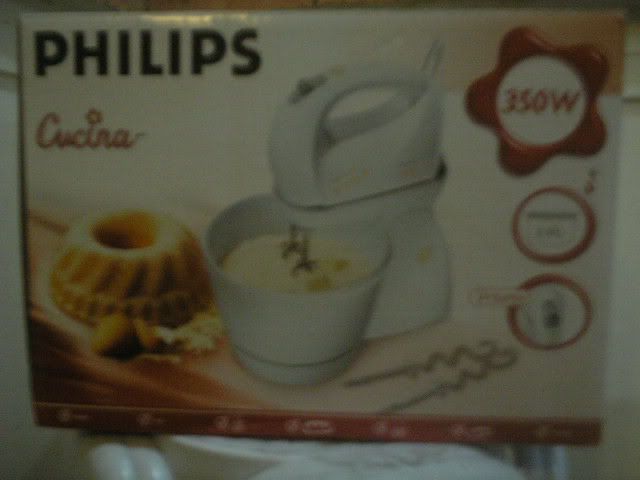 Told you I have been nice the whole year through! haha! I have not included that non baking gift he also gave me.
Thanks, daddy! Love you!
No recipe for now, I'll be preparing our food for Christmas Eve. We just finished grocery shopping yesterday.
What's on the menu ? Well, we have some salmon so I'll be preparing Sweet n Sour Fish, Crispy Pata, Baked Macaroni, Fruit Salad and Brownies (I just bought a ready to bake one wherein I only have to add eggs and water).
Merry Christmas everyone!
One time while I was preparing for a food ( i cannot remember what) I chose to buy Quickmelt cheese. When I open the box, I saw that their is a recipe of Baked Macaroni.
You see, I am not really into pasta. Although I wanted to bake lasagna or baked macaroni for a long time now, I cannot find simple recipe that I would be able to follow.
So I am happy to see that recipe. And happier because Luis, my greatest cooking critic ( my ten year old nephew who loves pasta, that he won't even complain eating pasta for months..hahaha!). Promise, this one is simple and YUMMY!
I prepared this for Luis birthday (that is TODAY) and even the husband who have told me he does not like BAKED MAC loves it too! In fact, they finished up the two trays that I baked. They meaning my older brother, LUIS (who consumed one try by himself) and my dearest hubby.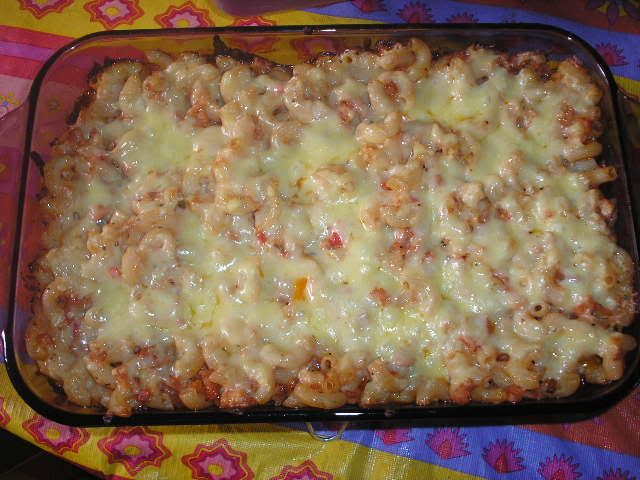 Ingredients :
450 gms
1/2 cup butter
1 tsp minced garlic
1/2 cup chopped onion
1/2 kilo ground chicken (but i always used pork)
1 cup ham, chopped
1/2 cup red bell peppers, chopped
2 cups tomato sauce
1/2 cup chicken or pork broth (depends on the ground meat you used)
1 tsp salt
3/4 cups pepper (if you are using Mc Cormick, assessed how much pepper you will be using )
2 tbsp sugar
1 cup quickmelt cheese, grated ( i sometimes add a bit more cheese)
How to cook :
1. Cook pasta according to the package directions
2. In a sauce pan, melt butter and saute the rest of the ingredients (except cheese). Allow mixture to simmer for 5 to 10 minutes.
3. Toss noodles with prepared sauce. Place in oven proof baking dish and sprinkle with grated cheese on top.
4. Bake at 180 degrees celsius preheated oven for 15 to 20 minutes or until cheese melts.
Source : back label of Magnolia quickmelt cheese. The label also contains recipe of Bacon Mushroom Melt and Baked Mussels.
Pancit, according to Wiki, "Pansit"' is a stir-fried noodle dish, common in the Philippines, though of Chinese origin. This food is second in popularity to rice in the country. It's similar to yakisoba and yakiudon Japanese-style stir-fried noodles.
The word pancit is derived from the Hokkien word pian i sit, which literally means something conveniently cooked fast.
So there you go. A brief background on Pancit.
My mother in law cooks yummy pancit. I am not into it but when I tasted her pancit I changed my mind
So I tried cooking some on my own. I still think hers is better than mine. But i think practice makes perfect. hehe!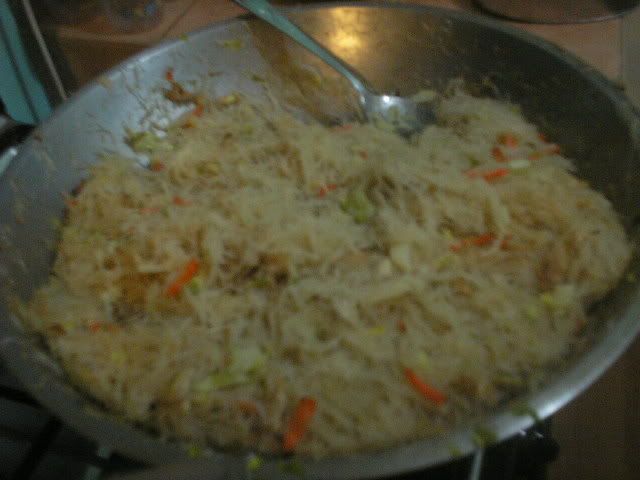 Again, I saw this one from the YUMMY mag Sept 2007. That mag has a lot of recipe that I tried. If you really wanted a variety of food to cook or bake get the mag every month. Its worth every bucks!
Would I add that Anevay loves this also ? My daughter has been my gauged if I'm cooking or baking well. hahaha!