This meal is SINFULLY SINFUL. hahaha. Another find on the YUMMY mag September 2007.
I got this recipe from the YUMMY mag published September 2007. Although its fried, Anevay who always favored meals with soup love this to bits. She kept on munching the strips.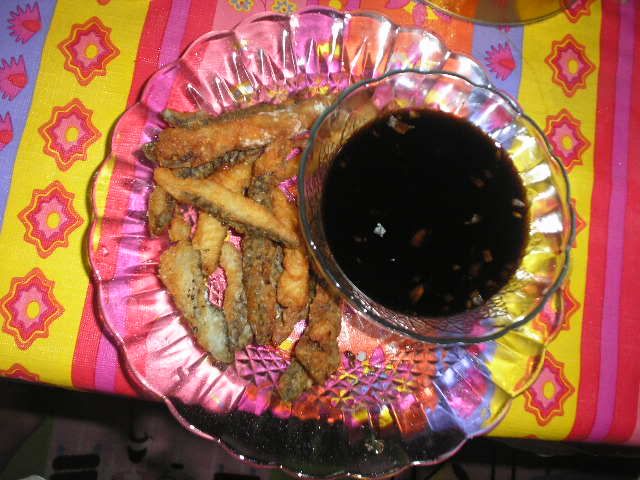 When I am cooking sweet and sour fish I used tuna, salmon or maya maya. But this recipe is for any kind of fish.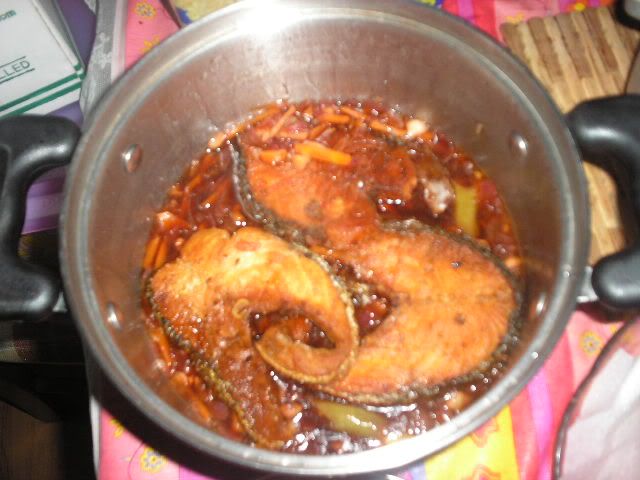 Anothe favorite of Anevay. Its mixed veggies with some cornstarch.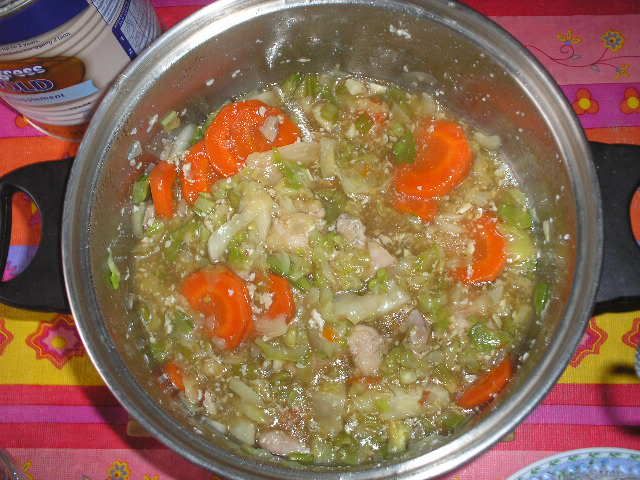 Here's how I prepare Chopsuey for Anevay. It's quite simple but families say its yummy.
Chicken meat, enough to add a taste to the Chopsuey ( since I am cooking for a one year old, i  deboned it and remove the skin and chopped it into tiny pieces). To make the chicken tasty, mixed it together with 1 tsp salt, 1 tsp cornstarch, 1 tsp soy sauce and 1 egg white. Usually if I only have small amount of chicken I would reduced the salt, cornstarch and soy sauce to 1/2 tsp. Then leave the mixture for a few minutes.
Saute garlic and onions and then add the chicken. Cook the chicken until its tender, then add the veggies (most of the time I only used cabbage(chopped into small pieces or grated) and carrot (julienne cuts) but if you like you can add celery etc) and add 1/2 cups of water. Dissolved 2 tbps of cornstarch into 1/2 cups of water and then pour it into the chopsuey your cooking. Add one tsp chicken  bouillon cube and 1/2 tsp sugar and 1 tsp soy sauce. Let it simmer on low heat.
 That's it!